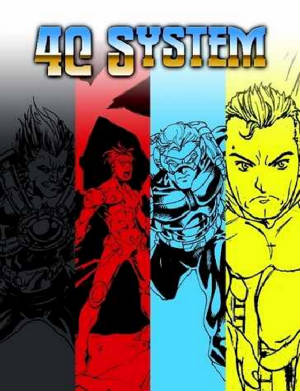 Welcome to the HAZARD Stds 4c Role Playing Game Page. This page was crafted as a mirror and respository for the files from the FASERIP Conversion project undertaken by Phil Reed of Ronin Arts. The results of the project underwent several variations and finally came to rest as The 4C System. The rules were paid for by a ransom (kind of, as we all volunteered to be ransomed) that not only brought the original rules into the new millenium, but also dragged them into the Open Gaming domain.
HAZARD Studios is proud to have supported the process that crafted the rules and we are just as proud to mirror them here.
Look forward to future releases from HAZARD Stds. to support 4c.
For a direct download or a printed copy:
Don't forget to stop by the 4C4Ever web forum. Talk about all things super and break it down into 4C terms. Or take the 4C bits you like and bring it into other games... only to be talked about on the handy 4C4Ever Forum.